Inauguration of the Year of Moniuszko in National Opera
Inauguration of the Year of Moniuszko in National Opera
January 5, 2019, in Great Theatre—National Opera in Warsaw, Podlasie Opera and Philharmonic Choir will once again perform "Halka" in Italian.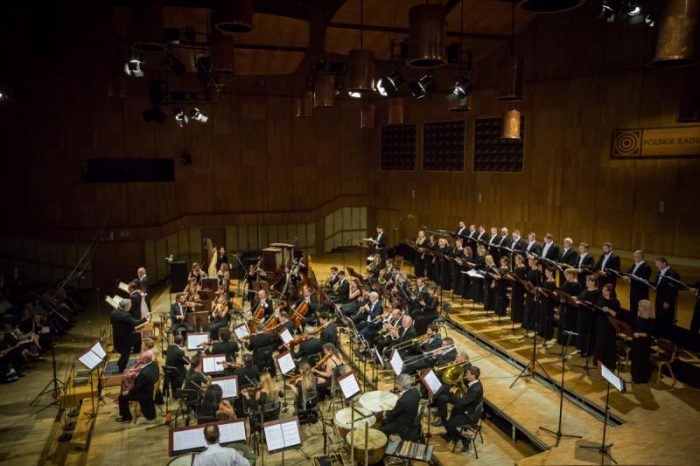 The Stanisław Moniuszko bicentenary programme will start off with a concert performance of "Halka" in Italian (in 19th-century translation by Giuseppe Achille Bonoldi), played by Europa Galante under Fabio Biondi on historical instruments. For the first time, present-day audiences will hear the masterpiece as the composer and his contemporaries most probably heard it. Fabio Biondi, legendary Italian violinist and conductor, founder and artistic director of Europa Galante, puts Moniuszko—the father of Polish opera—on a par with Bellini, Donizetti, and Verdi. He will reveal a new face of the familiar and relentlessly popular work, bringing out the beauty, finesse and brilliance of the opera. Soloist parts will be sung by Tina Gorina (Halka), Monika Ledzion-Porczyńska (Zofia), Matheus Pompeu (Jontek), Robert Gierlach (Janusz), Rafał Siwek (Stolnik), Karol Kozłowski (Młodzieniec) and Podlasie Opera and Philharmonic choristers Mateusz Stachura, Kiryll Lepay, and Paweł Cichoński.
The performance will be a repeat of a sensational concert held as part of the "Chopin and His Europe" Festival in Warsaw this year, whose recording will be released the same day. 14th edition of the festival took place August 9–31, 2018. Our ensemble took part in a concert and recording of two works of Stanisław Moniuszko: "Halka" and "The Haunted Manor." "Halka" was recorded August 21–24, 2018, and August 24, 2018, at 20:00 began the concert in The Witold Lutosławski Concert Studio of Polish Radio, transmitted online by the Polish Radio second channel (Program II). The concert collected marvellous reviews.
More information (in Polish) on the website of Great Theatre—National Opera.