Concert Hall
The Concert Hall is located in the Podleśna 2 building—the former seat of the Białystok Philharmonic. Between 2001 and 2002, the hall was thoroughly modernized. The acoustics of the room was designed by Ewa Więckowska-Kosmala, one of the most renowned acousticians in Poland, ensuring the highest listening quality to music lovers coming to our concerts. The interior is furnished with natural oak.
Capacity: 447 with a possible extension to 509
AUDIENCE PLAN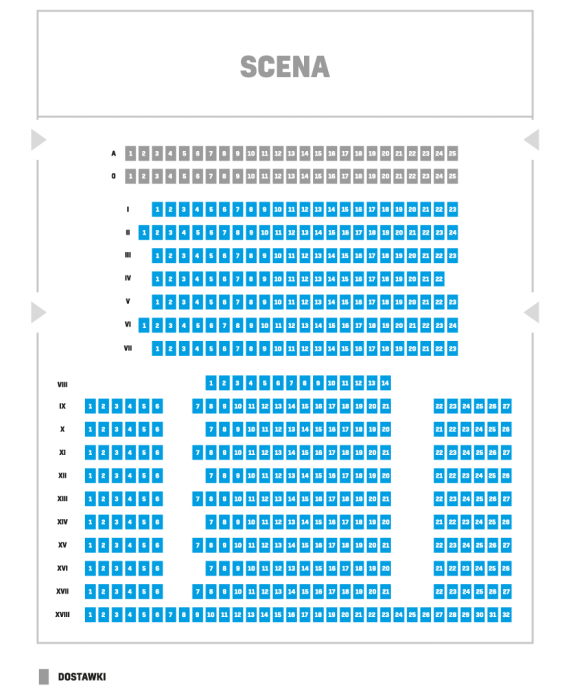 Dojazd i lokalizacja
Podleśna 2
15-227 Białystok
Poland

Lines: 8, 10
Bus stop: 11 Listopada/Szpital (216)
Lines: 7
Bus stop: Świętojańska/Akademicka (207)
Lines: 4, 7, 19, 28, N4
Bus stop: Mickiewicza/Grottgera (237)
Lines: 4, 7, 19, 24, 28, N4
Bus stop: Mickiewicza/Orzeszkowej (244)
Main bus station, Biacomex bus station and train station are located approximately 3 km from the Concert Hall.

There are bike stands and BiKeR station available next to the Concert Hall.

There are parking spaces in the closest surrounding of the Opera located at Podleśna street (paid parking: Mon–Fri 10 AM–6 PM, free of charge on weekends). Parking spaces for people with disabilities are located in front of the Concert Hall building.
TAXI
MPT TAXI: 191 91, 800 509 191, 500 800 919, 509 099 191.