We celebrated Moniuszko's birthday
We celebrated Moniuszko's birthday
May you live two hundred years, Mister Moniuszko! Last weekend was marked by the celebration of 200th anniversary of the birth of the composer. There was dancing and singing by Kurpie Zielone and the Representative Artistic Ensemble of the Polish Armed Forces, an outdoor concert featuring our artists, and fellowship and festivities (family board games with Moniuszko).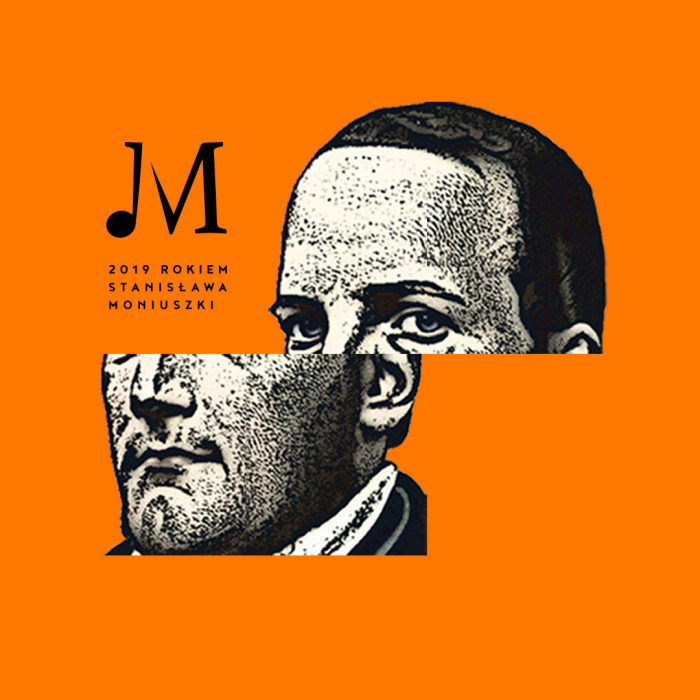 May 5, 2019 indicated the round, 200th anniversary of the birth of the great Polish composer. Therefore one of the main points of the Year of Stanisław Moniuszko had to be a splendid birthday party. And not even one, but several parties! In cooperation with fellow artistic ensembles we have prepared a wonderful birthday weekend.
The celebration started May 4, 2019 with a bang. It was opened with a concert of the Song and Dance Ensemble "Kurpie Zielone" directed by Mariusz Żwierko, whose programme, besides beloved and well-known to the group's fans songs and dances, contained completely new dance and vocal compositions inspired by the works of Moniuszko. As usual, we could see folklore from different Polish regions—Kurpie, Masuria, Suwałki Region, Rzeszów Region, Orava, Lemkivshchyna, Żywiec Region, and it was enriched for the very first time by Polish national dances to the music of Moniuszko: polonaise, mazurka, and krakowiak. The group also performed chosen works from "Songbook for Home Use" in folk-stylised arrangements. On the stage there were children and adult groups, as well as, for the first time after years of hiatus, the group of seniors—former dancers of Kurpie. See the concert photographed by Michał Heller.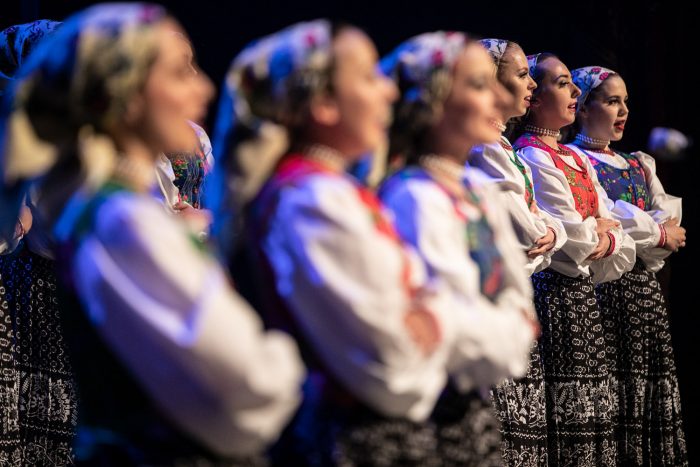 On May 5 the afternoon started with family board games time with Moniuszko. "Songbook for Home Use" and "Moniuszko. Board game" were created by Karol Madaj, who's contributed to games such as "Kolejka" ("Queue") or "Niepodległa" ("Independent"). "Songbook" was designed to bring closer the songs of Moniuszko in three possible options of playing: guessing game, memory, or "What song is this" tournament. "Moniuszko" is a dynamic educational game telling the story of Moniuszko's life and oeuvre, in which the aim of the game was to reach the pinnacle of… the composer's career. Gamers could win the eponymous games, as well as some gadgets prepared by the Opera. It was great fun and appealed to both youngsters and adults. See how the playing went on Michał Heller's photoblog OPERA_SPACE.
At 15:00 that same day family concerts "Moniuszko in the Gardens" started. Unfortunately the weather did not deliver and the concert could not happen outdoors, so it was moved to the Small Stage. But even though it seemed that "it's a hideous morning" ("Okropny ten poranek"), the concert showed us "how many pleasures this life and world has" ("Ileż rozkoszy ma życie i świat"). The concert was opened by Mateusz Stachura (vocal), Anna Krzysztofik-Buczyńska (piano), and Amadeusz Buczyński (violin), and then Monika Sasinowska, Paweł Cichoński, Bogdan Kordy, Krzysztof Szyfman, and Magdalena Masiewicz (vocals) accompanied by Monika Bierć (piano). At 16:00 the stage was taken over by Podlasie Opera and Philharmonic Children's Choir, and then soloists Monika Ziółkowska, Bartłomiej Łochnicki,and Rafał Supiński—ensemble and soloists accompanied by Marcin Nagnajewicz (piano). At 16:30 entered Youth Brass Band by the Electrical School Complex in Białystok directed by Stanisław Kruciński. Such an versatile programme gained attraction of each listener. See on the photoblog: OPERA_SPACE.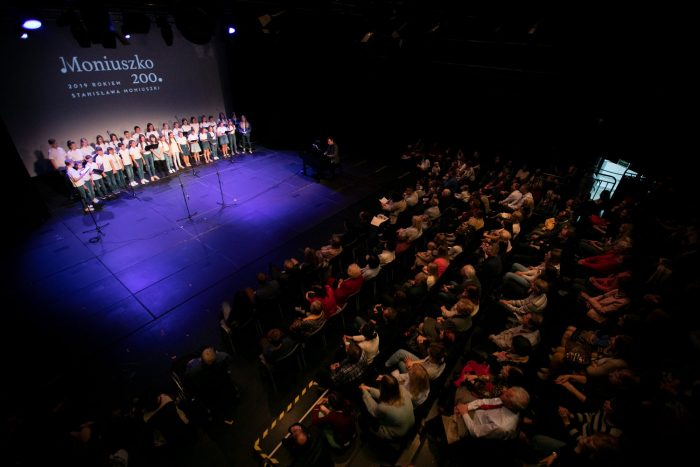 The last birthday attraction was a great concert of the Representative Artistic Ensemble of the Polish Armed Forces directed by LCdr Jarosław Rywalski, entitled "A romantic journey through the land of Stanisław Moniuszko's music," that officially inaugurated the "Four Seasons 2019" Moniuszko Festival. Organised in cooperation with the Stanisław Moniuszko Singing Society in Białystok. In programme there were not only fragments of operas and songs arranged for the symphony orchestra, but also something for the eye: fragments of the ballet "Na kwaterunku" (On the Billet). Performing artists: soloists Aleksandra Okrasa-Wachowska, Natalia Ołów, Jan Kierdelewicz, and Andrzej Wiśniewski, narrator Tomasz Szuran, and the ensembles of Representative Artistic Ensemble of the Polish Armed Forces Choir, Ballet and Symphony Orchestra, under the batons of Piotr Racewicz and Tomasz Labuń. The music director was Mirosław Racewicz. Here is how it looked in the eye of Michał Heller.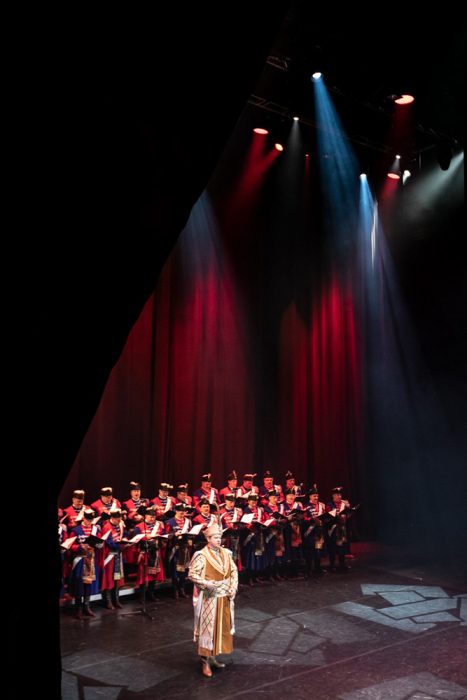 The birthday celebrations are already behind us, but the Year of Stanisław Moniuszko goes on. In the coming months we invite you to another two great concerts (within subscription package): on May 10 there's Włodek Pawlik Trio as part of a concert "Pawlik/Moniuszko—Polish jazz," presenting jazz arrangements from the album of the same title, and on June 7, "Consort 415" Early Music Ensemble and Podlasie Opera and Philharmonic Orchestra Chamber Choir will perform Moniuszko's String Quartet in F major, Latin Mass in E-flat major, Mass in A minor, and "Ojcze nasz" (Lord's Prayer). Before the summer there's also educational workshop—poetic découpé "Halka" and the finale of the project "Nie jestem głuchy na Moniuszkę" (I am not deaf to Moniuszko), organised in cooperation between Association for Helping the Hearing-Impaired "MIG-iem" and Podlasie Opera and Philharmonic. It is a cycle of theatrical and musical workshops dedicated to people with hearing impairment, closed with a presentation of a theatrical performance June 13–14, 2019 at 18.00 at the Small Stage of Podlasie Opera and Philharmonic. Feel invited to the events!
More about events belonging to the Year of Stanisław Moniuszko you may find in a regularly updated tab The Year of Stanisław Moniuszko.