Premiere of "Kiedyś to było"
Premiere of "Kiedyś to było"
Premiere of "Kiedyś to było" (Polish for "Back in the day"), new dance comedy by the dance ensemble Fair Play Crew, i.e. Wojciech Blaszko, Cezary Krukowski, and Marcin Rogalski, is already behind us. The Podlasie Opera and Philharmonic is the producer of the title.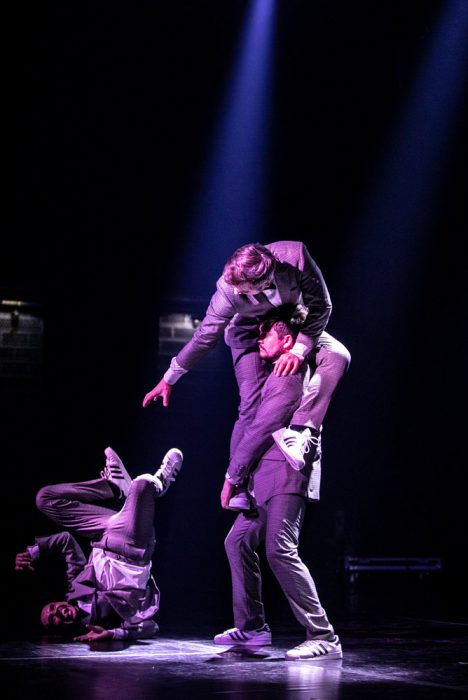 Fair Play Crew are not debutants on the stages of Podlasie Opera and Philharmonic. They have already performed here with their last production "Seriously Funny." They liked it so much, they decided to come back here. The production of the new dance comedy "Kiedyś to było" (with an alternative title "Grandsmilers") was an idea of both FPC and OiFP. "Kiedyś to było" enriched Opera's repertoire, becoming its first dance comedy.
In "Kiedyś to było," the dancers pose as old gentlemen, who reminisce the past. They are experts in the field of movement and they understand it like no one else can. That is why they are perfectly mimicking passengers of a wobbling boat, frogs, bees, bicycles, and even… a football! The realism of the sight is sometimes overwhelming. They do not remain alone on the stage, as they engage viewers, whom they put in motion as well. How? You must see!
First three performances are already behind us. Feel invited to another two this month, May 17 (Friday) and May 18 (Saturday).
"Kiedyś to było" in the eye of Michał Heller on our photoblog OPERA_SPACE: press conference and the premiere.