8th Book Fair at Odeska
This will be eighth edition of International Book Fair, which Podlasie Opera and Philharmonic co-hosts. In just two weeks Odeska Street will turn into a literary capital.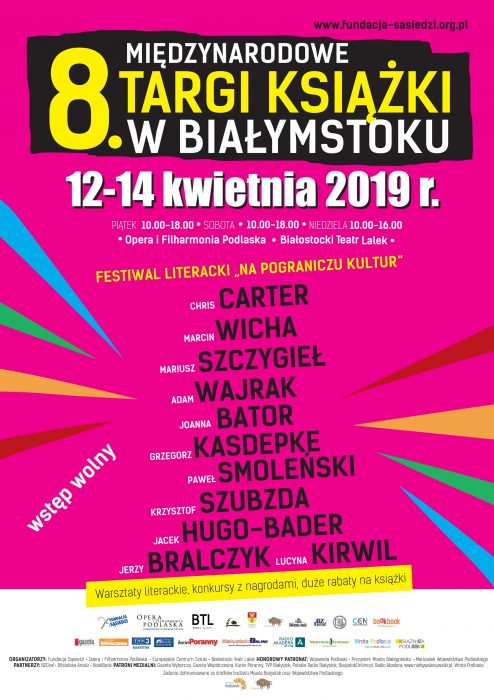 The organisers of 8th International Book Fair in Białystok are: Sąsiedzi Foundation, Podlasie Opera and Philharmonic and Białystok Puppet Theatre. The fair will be held April 12–14, 2019 in the buildings of both theatres. Yet again hundreds of publishers will gather in one place, showing their offers to thousands of readers. There will be plenty of attractions that we know and love: the fair is complemented by a literary festival "On the Borderland of Cultures," abounding with meetings with the authors and other figures of the publishing market, literary workshops, prize contests, and of course significant book sales! This year we will be visited by Chris Carter, Marcin Wicha, Mariusz Szczygieł, Adam Wajrak, Joanna Bator, Grzegorz Kasdepke, Paweł Smoleński, Krzysztof Szubzda, Jacek Hugo-Bader, and Jerzy Bralczyk and Lucyna Kirwil. All events are free of charge.